Wednesday, May 1, 7:15 PM
Berkeley Community Holocaust Observance at Beth El


This commemoration of the Holocaust and resistance includes music, prayer, reflection and words of remembrance. We will screen the movie Who Will Write Our History — the story of a clandestine group of journalists, scholars, and community leaders in the Warsaw Ghetto who defied the Nazis with the ultimate weapon‐the truth. We continue our long‐standing tradition of joining together with Congregation Beth El, Netivot Shalom, the Jewish Federation, the Jewish Community Foundation, and the Graduate Theological Union along with other Jewish community partners to mark this important event.
May 1, 6:30 – 8:00 pm at Congregation Netivot Shalom
Cultivating Kavod: How to Take Care of your Child, Family, and Yourself
Why Your Relationship Doesn't Feel Like What You See in the Movies: Effectively Communicating with Your Partner While Parenting
This seminar will present a theoretical overview for why it is so much easier to fall in love than it is to stay in love, and for why it's positive and necessary that couples struggle with each other. Josh Gressel, Ph.D. is a licensed clinical psychologist and certified therapist with over 30 years' experience with adults and couples. Seminars are FREE, REGISTRATION REQUIRED: https://www.jcceastbay.org/parenting-seminars/ Childcare (age 2+): $10 per child. Co‐sponsored with JCC East Bay Preschool, Beth El Nursery School, Gan Shalom Preschool, Sprout and PJ Library.
Saturday, May 4,  5:30 PM
Women's Tefillah and Seudah Shelishit


Join the women of CBI for Shabbat Mincha and Torah reading at 5:30 pm, followed by seudah shelishit and learning at 6 pm.
Sunday, May 5
Women's Rosh Chodesh Hallel 1:40 PM
& Hazel Kirsch Bat Mizvah Baking Project 2-5 PM
Let's bake something delicious …
  To enjoy together
  To donate for homeless shelter meals for Berkeley Food and Housing Project
All women and girls of Beth Israel and OHDS invited.
BYOA: Bring your own apron. RSVP to jennyk.kirsch@gmail.com by May 1st
Wednesday May 5, 7:30 PM at the home of Marilyn Paul and David Stroh
Sheshbesh 
Join fellow CBIers for the second edition of Sheshbesh, a delightful evening of backgammon and friends old and new. RSVP to ronateitelman@gmail.com
Wednesday, May 8,  7:15 PM
Yom Ha'zikaron commemoration followed by Yom Ha'atzmaut Celebration & Maariv


The CBI community will mark Yom Hazikaron with a Tekes Ma'aver, organized by our bnot sherut Hadas and Noam Hallel. We will transition to celebrating Yom Ha'Atzmaut with a musical Hallel and Maariv, led by Aron Wolgel and Ben Kramarz, followed by food and music.
Co-Sponsor the Yom Ha'Atzmaut Celebration catered by Flying Falafel: https://www.cbiberkeley.org/connect/giving/
Thursday, May 9, 7:30-8:30 PM
OHDS Parent Child Mishmar for Grades 5-8
We will have text learning related to Yom Haatzmaut for parents to discuss with their students, singing zmirot (songs for Shabbat), and most importantly, vegetarian chulent. RSVP appreciated to dhoffman@ohds.org.
Friday, May 10, 7:00 pm
Young People's Shabbat Dinner

7 pm: Mincha and Ma'ariv Services at CBI
8 pm: Kiddush, talk by Jeff Morgan, and dinner
Come join other young professionals and grad students at Congregation Beth Israel for a catered Shabbat dinner in honor of Yom Ha'atzmaut. We're excited to have Jeff Morgan of Covenant Wines give a short talk (and tasting) about their winery in Israel and the differences in producing a quality wine there and in California.
Register: https://www.cbiberkeley.org/connect/join-us/young-peoples-dinner/
Saturday, May 11, 7:00 PM
Chanah Ella Kenin will share a Dvar Torah in anticipation of her upcoming Bat Mitzvah, followed by a festive Seudah Shlishit Meal
Sunday, May 12 –  7:30 PM – 9:30 PM at Chochmat Halev
Clouds of Glory: Vanishing and Returning with Dr. Aviva Zornberg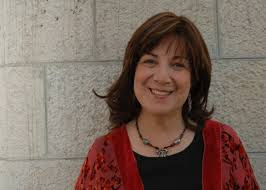 Enveloping clouds of glory are lost and restored. We will explore the midrashic narrative that connects this midrash with the Golden Calf and with the inner life of Israel.
Dr. Zornberg's books will be on sale at the event thanks to Afikomen Judaica..$20 general public, $15 members of cosponsoring organizations (Afikomen Judaica, Aquarian Minyan, Congregation Beth El, Congregation Beth Israel, Kehilla Community Synagogue, Lehrhaus Judaica, East Bay JCC, Congregation Netivot Shalom, and Urban Adamah)
Register: https://chochmat.org/event/dr-avivah-zornberg/
Tuesday, May 14,  7:30 – 9:00 PM
Lovesick:  Dark Tales of Friendship  with Bernie Steinberg
The rabbinic maxim "Either friendship or death!" underscores the vital importance of friendship in the Jewish tradition.  Havruta—dialogical conversation between friends— is the primary medium of Torah learning and spiritual growth. One midrash even argues that friends are more important than family because we freely choose our friends. Yet we know from experience that friendship, like family, while a huge blessing can provoke complex conflict and evoke profound pain.
Additional Series Dates: May 21 and May 28
Saturday, May 18 – Parashat Emor
Bar Mitzvah of David Alperin
Sunday, May 19, 2:00 – 5:00 PM
Tell Your Story: Redemption and Revelation with Michael Kaye
3‐hour workshop will teach you the structure of compelling storytelling and give you the opportunity to tell a story to other participants. Being able to tell a story well is a great skill to have. It's also a chance to bond with your fellow CBI members and hear a story about them you never have before! Free of charge. RSVP to CBI Office office@cbiberkeley.org
Wednesday, May 22,  5:00 – 7:30 PM at 2140 Dwight Way Shelter
CBI Shelter Dinner


Each month, CBI prepares and serves a delicious, fresh dinner to 75 men and women at Berkeley Food and Housing Project. Prep shift starts at 5, and serving shift at 6:30. To volunteer, email M. Sutton maharatvictoria@gmail.com
Friday & Saturday, May 24-25
Shabbat Shalem and Dinner with R. Alex Israel


Rabbi Alex Israel teaches Tanakh at Yeshivat Eretz Hatzvi, Matan, and Midreshet Lindenbaum. He is Director of Community Education, the Summer Programs, and Online Learning, at the Pardes Institute. Rabbi Israel gained rabbinic ordination from the Israeli Chief Rabbinate following several years of study at Yeshivat Har Etzion. He holds degrees from the London School of Economics, the Institute of Education, London, and Bar Ilan University. His first book I Kings – Torn in Two was published in 2013. The companion volume II Kings – In a Whirlwind will be published in 2019. See his shiurim and his weekly "Parsha Discussion" at www.alexisrael.org.

Sunday, June 2, 5:00 PM at Covenant Winery
CBI Annual Gala – Fiesta Mexico
Register: https://www.cbiberkeley.org/connect/join-us/gala2019/